DOMINICAN REPUBLIC FISHING TOURNAMENT.
I saw the DOMINICAN REPUBLIC FISHING Tournament with my own eyes. The only time in my life I took part as a photographer on the boat of my friend, Captain Po. And today my story will be about that. It was unforgettable! A real sea adventure, real sea battle. But, as usual, let's start from the very beginning. Namely, how I ended up on this Dominican Republic Fishing Tournament in the company of my American friend Captain Po. By the way, he is a crazy fisherman!
how DOMINICAN REPUBLIC FISHING Tournament started
It was my first year that I stayed in the Dominican Republic. During the summer holidays, my old friend Captain Po flew to me. We knew each other probably for about 15 years. I think we met when I was studying in the senior class of Hight School. In other words, long time ago. As I said, he loves fishing and considering that he lives in Florida and he has his own boat, he does fishing at any free time.
So, Po flew to the Dominican Republic and guess what? The first thing that he was interested in was Dominican Republic Fishing Tournaments. To clarify his record is 6 marlins on the one day of fishing. In this regard, when he found out that the Dominican Republic Fishing Tournament will be held soon. He certainly was determined to take part in it. Moreover, there were people in Florida who were ready to sponsor and also take part in the tournament. Finally the Dominican Republic Fishing Tournaments was supposed to start in 2 months. By filling out all the applications, Po took everything he needed to make the payment of entrance fees. After all we had a really good time, went fishing several times, travel around and just chill. When the week passed he flew to the USA.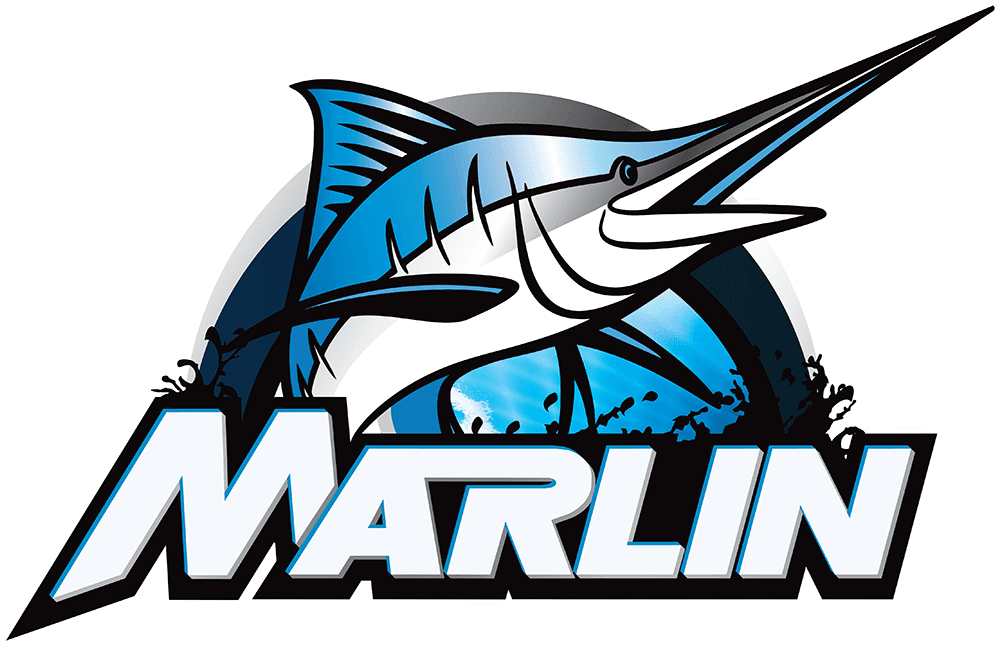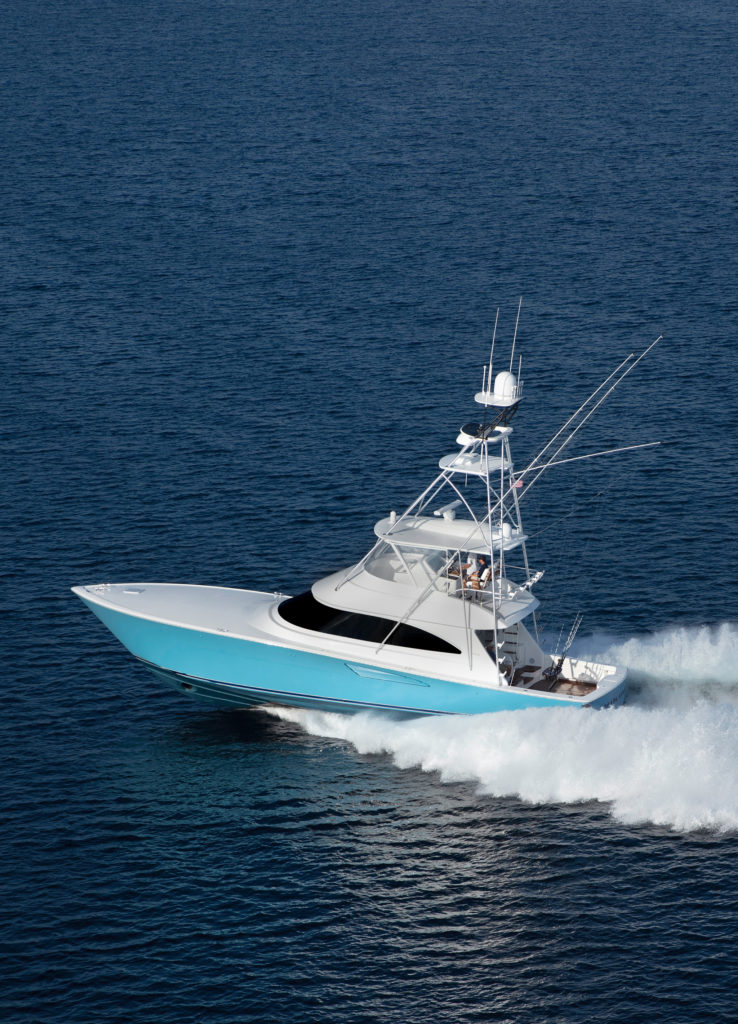 a call from Po.DOMINICAN REPUBLIC FISHING Tournament.
After a month and a half, Po called me and said: "I am coming down on my Viking to you in the Dominican Republic, see you soon! By the way, I wrote down your name in the form of participants! You are taking part in Dominican Republic Fishing Tournament! Congratulations!"
"Po! Seems like you are crazy! Three days of fishing in the ocean?! "I protested in response.
"Calm down Beautiful! Everything will be fine! Just trust me, you will like it! See you soon"Po replied and hung up.
"I will like it.. why you decided that? Yes, fishing is my hobby but not deep-sea water. This type of fishing for me is completely new" I thought to myself.
I stood on the Viking's flying bridge and looked at the horizon. Still not understanding how I gave Po the opportunity to persuade myself. On the lower deck, there are two old friends of Po, who financed our entire journey. Seems like they are our main fishermen. I had the role of a photo reporter, although I'm not a professional photographer, photography is more of my other hobby. In other words the fact that I don't have seasickness became the main thing for Po when he tried to persuade me to take part in the Dominican Republic Fishing Tournament with them.
The Dominican Republic Fishing Tournament started. Day First!
5 am in the morning. The sun has not yet risen. Seems like main fishermen and first mate are already dismantling tackle and preparing for the first day of the competition. Certainly with the first rays of the sun, the bait is already in the water and our adventure has begun! I preferred to follow the process looking at the fish finder, on which the fish appeared every now and then! But as Po explained to me, these are not the fish that we hunt today. So, the first two hours passed. Meanwhile I continued to drink coffee (I took the coffee maker with me on the boat, this was my main condition) listened to music on my headphones and looked at the ocean.
FIRST MARLIN-DOMINICAN REPUBLIC FISHING TOURNAMENT
Suddenly the boat jerked and went faster! What is happening I asked Po pulling the headphones out of my ears. "Grab a camera and run down, otherwise you will miss everything. The first one is on the hook," Po shouted to me. Consequently I grabbed the camera and after three jumps I was on the lower deck. Willie, the first mate twisting one and then the other fishing rod. Corrie, one of the fishermen, sat in a chair with a fishing rod in his hands and carefully reel out the fish out of the water.
"The fish will now come out of the water soon!" Get ready!" Willy shouted to me.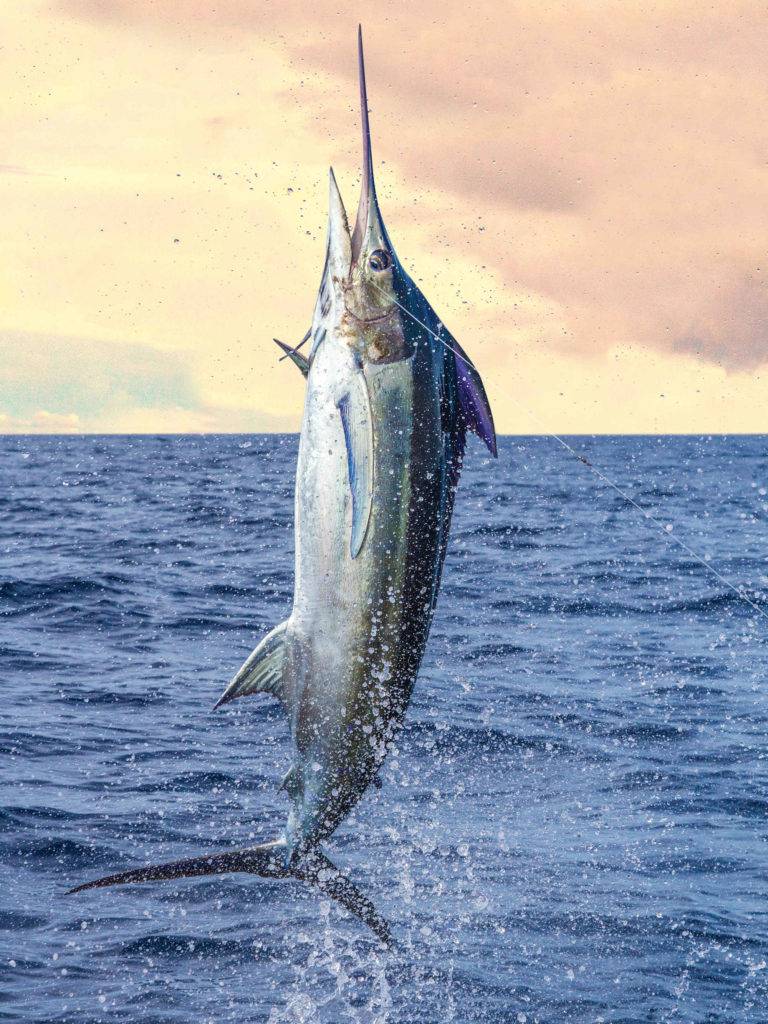 memorable moments-DOMINICAN REPUBLIC FISHING Tournament
And here it is! Finally marlin jumped out
of the water and did his fabulous DANCE on the tail. Huge swordfish, more
precisely, the blue Marlin came out of the water and did somersaults in the air
and went underneath the water again. Above all the fish was huge, Seems like I did not even expect that they can be so big. It probably was taller than Po. A friend of mine Po, he is a tall guy.
I plunged into the process of
photoing. Corrie reeled the fish to the side of the boat so I filmed the whole
process. Almost 20 or 30 minutes of the uninterrupted fight, Corrie began to run
out of steam. It was obvious that he was very tired, but he wanted to reel out
the first Marlin himself. Another 10 minutes and finally Willie grabbed Marlin
by the nose! As a result there is first marlin in our piggy bank! Memorable photos and
continue our fishing! Finally now the guys can rest a little and share their impressions!
preparing for another bite
While Willy was preparing the
tackle and throwing the new bait into the water, the men chatted and I studied the photos that I had just made.
"Well, Beautiful, did you like
it?" I heard the question.
"Yes Po, you were right. Such
adrenaline, certainly it cannot be compared with anything else!" I replied Po and smile.
"That is true, above all I knew you would like it. You have always been a brave girl! Take a little of rest, soon I will put us on the next Marlin"- Po told me.
Nice Dominican Republic Fishing Time
I smiled back to him while
continuing to look at the pictures taken, mentally noting that the Dominican Republic Fishing Tournament – really interesting!
We continued to walk around the ocean in search of another Marlin, the weather began to deteriorate. The rising wind swayed the boat, the waves rose up to 5 feet. Corrie and Greg sitting on the lower deck began to slowly sip beer, it seemed that the deterioration of the weather did not care much for them.

Second Marlin – DOMINICAN REPUBLIC FISHING TOURNAMENT
"There is! Here he is! I see you! "- I heard the voice of Po, who was talking to himself and looking at the echo sounder. I realized that it was time for the second battle, took my camera and already wanted to go down, when suddenly Po stopped me.
"Wait, Girl, I will need your
help now! Marlin is very big, Willie will not cope therefore I have to do it myself"-he spoke quickly. Every now and then, looking from the echo sounder to the water.
"Okay, which one of the guys I
should call, who will stand at the helm?" I asked him.
"You! Do not be afraid it is
not difficult, you can handle it, I'll explain everything to you now!"
What?Above all, I could not believe my
ears! The boat was thrown from wave to wave and I was afraid to even touch the
steering wheel!
I am a captain
"NO Po! We did not agree with that! I'm afraid! And what if I turn the boat upside down!" I protested
After 10 minutes, Po came back and smiled at me with his kind, huge smile (Cheshire cat from Alice in Wonderland). "Well, I told you that you can do it! We are still not in the water "- he mocked me, -" and now grab the camera and take great pictures! I've had big marlins, but this one is certainly of decent size! He exhales Greg, that's for sure!"
Marlin fight
I took the camera and settled on the steps between the floors, choosing a good angle for the photo. As a result all the pics were really good. I decided not to interfere with the men in their not easy fight with another marlin. Seems like the fight was really hard, this time it appeared to me that more than an hour had passed before Willy grabbed Marlin's nose. Greg was sitting in a fisherman's chair all wet with sweat, although there was wind outside. It was felt that he was wildly tired, but he did not give up and did not yield. He won and exhausted this Marlin. So, due to that the Second Marlin was in our piggy bank.
Marlin Number Three- DOMINICAN
REPUBLIC FISHING TOURNAMENT
The time was nearing dinner, and
I finally remembered that apart from coffee today, we did not drink or eat anything.
lunch time
"By the way, do we have time
to eat before the next Marlin?" I asked, without taking my eyes off the
ocean. "Yes, Beautiful, I made sandwiches for all of us, down there in the cabin. Can you bring me one?"
"Of course, Captain!" I said,laughing and went to get our hiking lunch for us. Having eaten my sandwich, I took out a book and decided to pass the waiting time while reading. But as soon as I immersed myself in the story the boat jerk again!
starts! another one!
Certainly this time I understood everything without words, took the camera and went down to the already mine "favorite" place on the stairs.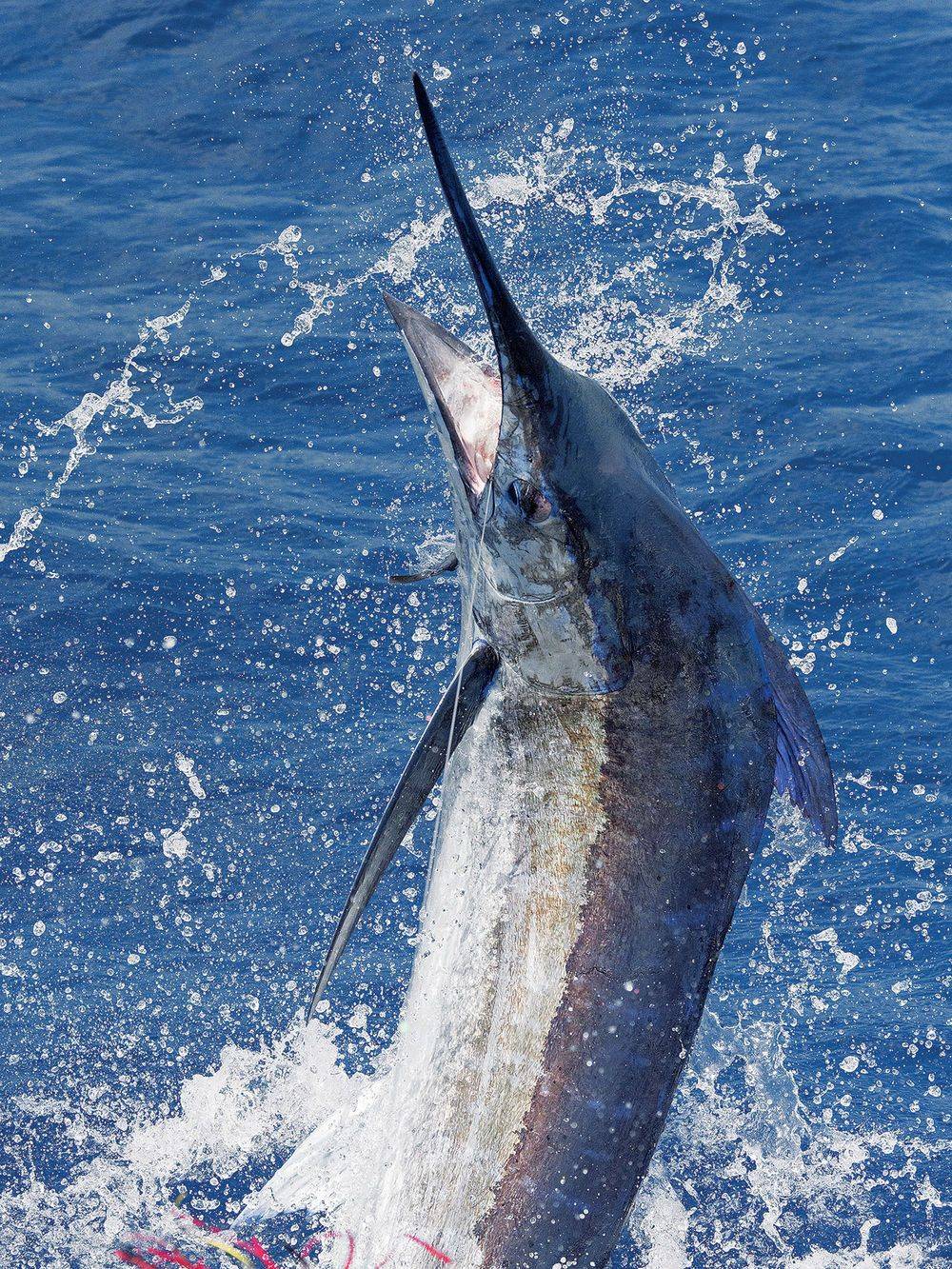 "Willie, wait! Early! "- shouted Po from the top -" Let it swallow the bait more feasible, otherwise it will go away! "
Willy obediently followed all instructions. But it seems like something apparently went wrong. "Hold the steering wheel!" – I just heard from Po while he was passing me. I rushed to the helm, and Po in two jumps was already on the lower deck with a fishing rod in his hands. "Come on, just a little more! Super! There is! Sits tightly," I heard Po, from the bottom.
Got you
Po came back to the top. His eyes were shining with excitement, he smiled "Today is a great day for fishing! Corrie and Grek are doing a good job. After all, you know, it's one thing to hook Marlin and completely another to reel him out from the water. Here the experience and strength are needed. The ocean does not like wimps, and Marlin is all the more!!! By the way, Beautiful, maybe you will try? The guys will not mind, they liked you! Well, what you say?"
"Po, you're joking again, don't you?! These fish are bigger than me and stronger! I'm definitely not going to succeed!" I replied Po, not understanding how such an idea could have come into his head.
"No, you just don't understand that it's not a matter of force, but of a proper trolling technique. Do not believe me ask Greg and Corrie! "- Po did not let up.
"But well, if you don't want, of course, I will not force you. But you miss a lot of fun! Just try it. Guys will be there and they will certainly help you! Besides, especially for you, I will find Marlin smaller," said Po and laughed.
Marlin Fishing-Crazy Cool
"You're crazy, and I seems to be too! Okey, I will try! And now I'm going to take the course of a young fisherman. Let the guys explain to me how this is to be done correctly! "I replied and went down to the lower deck.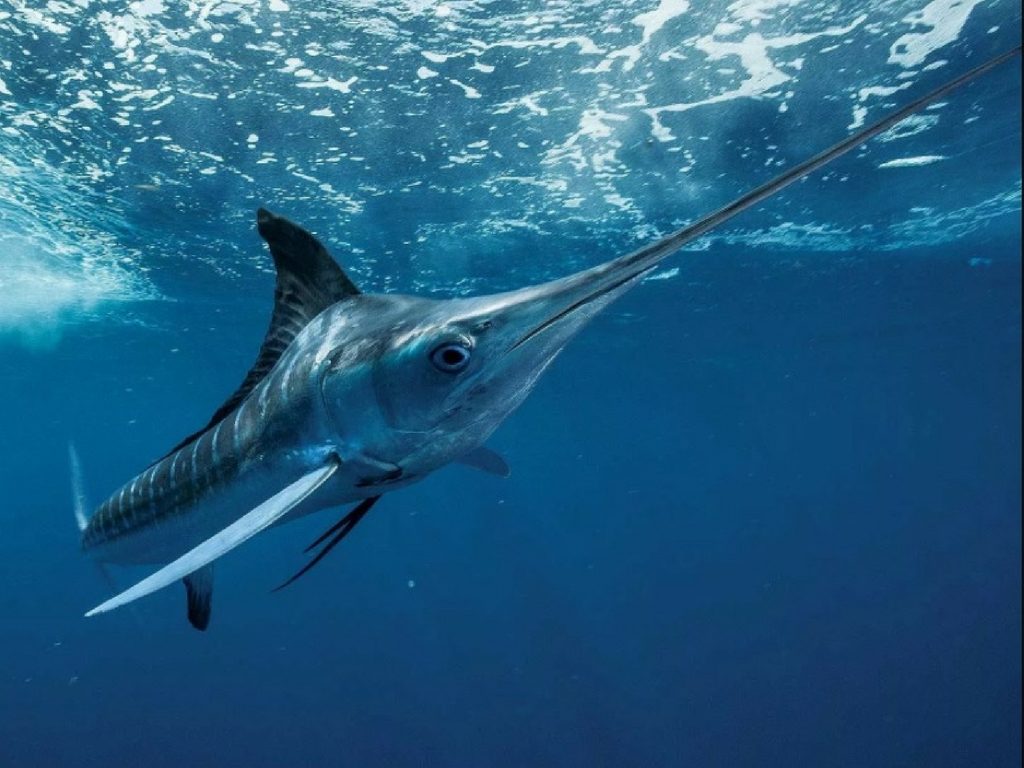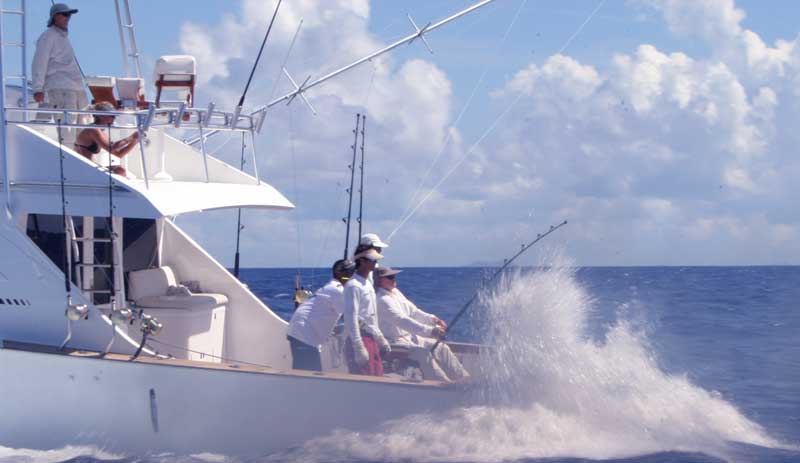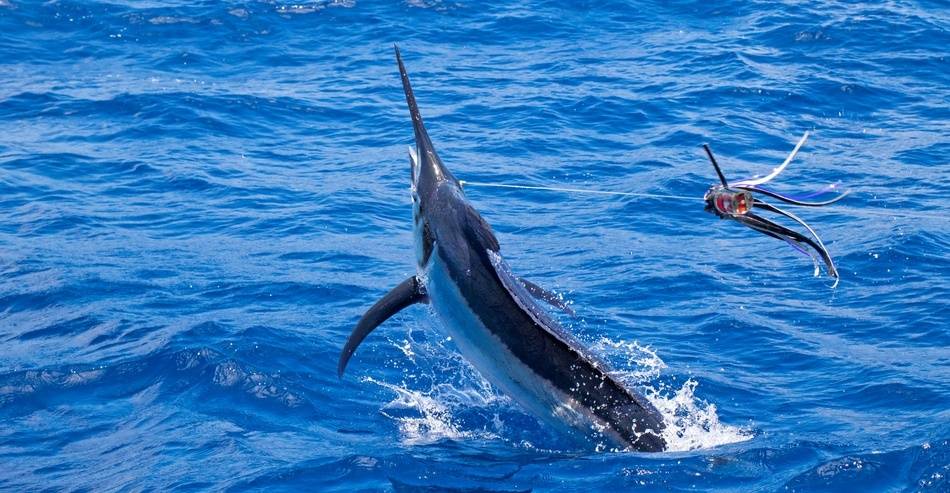 Marlin number four – my Marlin- DOMINICAN REPUBLIC FISHING TOURNAMENT
It was about 4 pm, Corrie and Greg gave me a brief lesson of trolling. I sat in the fighting chair of the fisherman and listened to their stories. Suddenly I heard Po's voice, he shouted to Willy. Seems like for me, it was a sign that soon there will be another Marlin. Mentally, I only hoped that Po wasn't joking and my Marlin would be the smallest of them all.
Here it comes!
Everything that happened next is difficult to describe in words. Adrenaline rush like that I have not experienced before. Working like in the gym, raising and lowering a fishing rod. Reeling up the line, quietly letting the fish to get near the boat. To say that in 20 minutes I was tired, as like from a three-hour workout, is to say nothing. Of course, Corrie and Greg helped me, without them probably I would not have coped. But I did it myself. I reel out my first Marlin from the water! Po was right again! Trolling deep sea fishing is really cool!
So, the first day of our
DOMINICAN REPUBLIC FISHING TOURNAMENT passed. We took 4 marlins and there were
2 more days of competition ahead. Looking ahead to say that we did not win the
competition, but according to that, Po was not upset. As he said: In fishing, the
main thing is the process and not the money prize! Although the cash prize is
also nice!
I will always remember this
DOMINICAN REPUBLIC FISHING TOURNAMENT and my unforgettable adventure with captain Po, Willy, Greg, and Corrie.