Welcome to PUNTA CANA EXCURSIONS, dear fellows! We glad to see you on our Relax page! Why Relax you would ask? Snorkeling and swimming are sporty types of recreation. Yes, of course, and sure. But still, it's not so spicy as deep-sea fishing! It is another cool type of relaxation and spending an unforgettable day in Punta Cana Paradise.
What can we offer you?

PUNTA CANA EXCURSIONS. WHAT CAN WE OFFER? Our usual routs that you can see below as well as Party on the boat, celebration of a wedding or birthday or just boat rental. Our boats can be decorated in accordance with any type of event, and we will prepare the menu according to your desire. See the trips we offer below. Also, if you want to celebrate an event, contact us to discuss your wishes and the final price.
We offer your attention several Boat Trip PUNTA CANA:
                     ONE DAY IN PARADISE
Boat Trip PUNTA CANA. If deep-sea fishing is too spicy for you, in contrast, we offer you the coolest and most relaxing route of all. One day in Paradise, will include a relaxing trip down to a beautiful lagoon where it is usually few people. Our route will lie along the magnificent coast of the most famous resort of Punta Cana. A stop at the posh lagoon with crystal clears emerald waters.
                           What to do over there?
 During this route everyone will find something to do to their liking. Lovers of outdoor activities will be able to play water volleyball and swim on beautiful inflatable mattresses. Meanwhile, fans of fishing can fish with angling rods. And lovers of beautiful cool photos can take part in a free photo session. Moreover, while you relax and enjoy your stay in paradise, the captain will cook you a grill dinner. Tasty smells, Dominican rum, and cheerful music will complement an unforgettable day.
Birthday of Caribbean Dream/BOAT RENT Punta Cana-PUNTA CANA EXCURSIONS
The birthday is a very special time of the year, and we invite you to celebrate it in a special way! What could be cooler than spending a birthday in a beautiful lagoon on a boat in the company of friends and loved ones? All your wishes about celebrating events, write in the comments, in the booking form or contact us via the messenger.

Best excursions in Punta Cana
An ideal adventure for a family or a small group of friends. Along the amazingly beautiful coast of Punta Cana, a Pantone boat will take you to natural pools. On the way, you can ride a water tubing and make a stop at a snorkeling reef zone. Onboard the Pantone boat there is a grill and you can pre-order lunch or cook it yourself, all depends on your desire. Pantone boat is also equipped with a slide so you can be sure that your children will be delighted and excited about that. While the children ride down the slide, moms can take sunbaths on the second floor of the boat. Nice music and drinks, crystal clear water, a deserted place to relax and the best spots for snorkeling – all this awaits you on the Anastasia pontoon boat in one of the best excursions in Punta Cana.
Is Punta Cana good for snorkeling? Yes, Punta Cana is great for snorkeling, especially in the Punta Cana-Cap Cana reef area. You will see a rich underwater world with much beautiful little fish. You may also see stingrays and turtles. Beautiful underwater life will inspire you. Definitely, we can say that snorkeling is the best excursion in Punta Cana.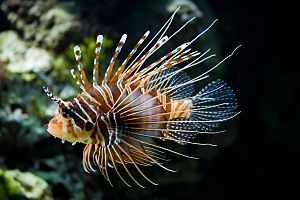 Punta Cana water sports- Pontoon boat
Our pontoon boat is a perfect solution if you want to do any of the water sports in Punta Cana. We know all the best spots for snorkeling as well as we can take you down to really beautiful uncrowded places where you can dive or do some free-dive spearfishing. We don't have it in our original programs but we can do it by your request.
Rent boat Punta Cana is one of the most convenient services. You can go to the ocean or into a quiet lagoon, all this with light music and Dominican rum. You can discuss with us all your wishes personally and we will try to find a more suitable solution. Probably to rent a boat in Punta Cana is one of the best decisions if you want to create your own excursion.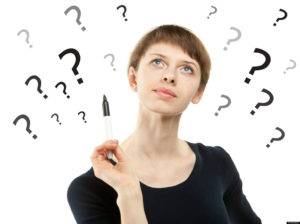 A little dive in to the history if the place
How did the beautiful resort of Punta Cana appear? Probably it's an interesting question. After all, in its protected waters, we invite you for our BOAT TRIP PUNTA CANA. Well… Let's start
Once, a long time ago, namely in 1969, the Punta Cana group (founded by the Dominican Frank Reigneri and the American Theodore Hill) bought the land and built a big touristic project. But they built not only a resort and a transport and air service. In other words, the same group of Punta Cana improves the living standards of the local population, in such ways as offering work and employing people, rebuilding hospitals, children's schools, building houses and given plans for buying them for local people.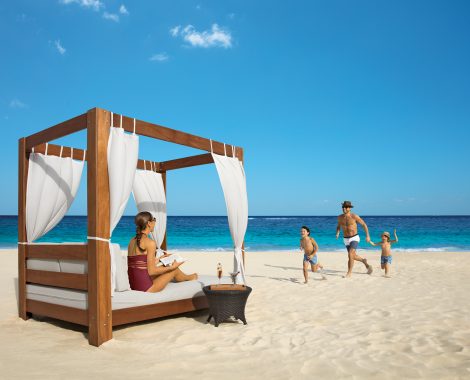 Why do we go for vacay in tropical islands? Of course, for walking bare feet on the soft white sand and swimming in crystal clear emerald water. The beach against which we stop is famous for its pink-white sand, in which small shells sometimes come across. It is located in a private area and therefore you will not lose a lot of Dominicans. This beach is more designed for Europeans who live over there or visit that resort.
The beach of Playa Blanca is known not only for its soft white sand and clear water but also for its good infrastructure. Here there is an excellent restaurant with delicious food at the same time on the beach there are several schools where you can get an express course of diving or kite. Also on this beach are often held events such as competitions in water sports or beach parties, as well as the performance of tele-stars. In other words, this is a very popular party place. This beach is probably the most ideal place for families with children because it is here that the best natural pools are here. It pools far from the shore, where you can stand on your feet, and it is not deep there. It is an ideal place for swimming with children.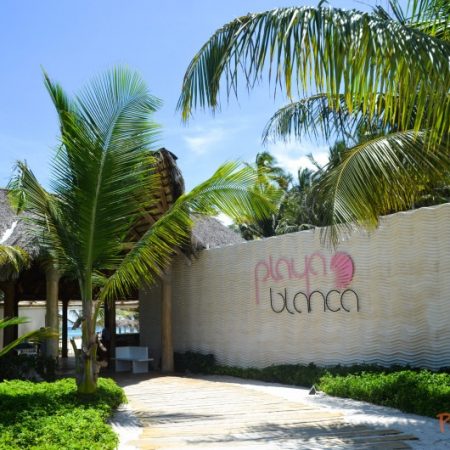 Why should you try Santa Elena Fishing Charters Boat Trip PUNTA CANA?
We suggest you try a boat trip with Santa Elena Fishing Charters for several reasons. Only with us during one route you can try several water activities. You will be offered to try snorkeling (we will provide masks) water volleyball (we provide on request) inflatable large water mattresses (flamingos and peacock), free photoshoot (provide on request) and memorable pictures. Also by your request during all boat trips, we can cook a hot lunch for you on the grill. Due to all those reasons you shude try boat trip with Santa Elena Fishing Charters and we can guarantee to you that you will be back on the cost with vivid memories and bright emotions.
Punta Cana Excursions- some of the best excursions in Dominican Republic Punta Cana.
Dear fellows, a little bit more information about PUNTA CANA EXCURSIONS. Of course, we will not be able to touch all of them because it is too many excursions in Dominican Republic Punta Cana but we will go throw the major ones.
PUNTA CANA MAP or where to find excursions from the first hends.
Well yes, we are living in the times when the internet is a king of information. and of course, you can find all the providers of the PUNTA CANA EXCURSIONS in the PUNTA CANA MAP. You can you google or any other browser it is not very important, PUNTA CANA MAP you can find anywhere. Then after you find the excursion that you want to visit everything will become easier. You just call or write to find out all the details and then just go and enjoy your time in the PUNTA CANA EXCURSIONS.
PUNTA CANA EXCURSIONS- SAONA ISLAND EXCURSION
SAONA ISLAND EXCURSION is a visiting card of the Dominican Republic. I think this is the most popular excursion of all. Saona Island is located on the Caribbean side of the Dominican Republic and is located directly in the Caribbean Sea. The island itself is very small and can only be reached by boat or catamaran. It's also not difficult to book a SAONA ISLAND EXCURSION, there are a large number of offers both on the Internet and in any hotel with any guide. Features of the SAONA ISLAND EXCURSION. An island with white sand, clear emerald water, and beautiful palm trees hanging over the water. This is a great place for photoshoots and weddings. The only negative of this place is the constant overcrowding of people.
Punta Cana Excursions- YACHT CHARTER PUNTA CANA
What could be more interesting than relaxing on a YACHT CHARTER PUNTA CANA? By my mind is nothing. In the Dominican Republic, you can find a YACHT CHARTER PUNTA CANA for every taste from not very expensive to very very expensive. You can also choose between motor and sailing YACHT CHARTER PUNTA CANA. You can rent a yacht and plan your own itinerary, or buy a ready-made tour with a pre-designed itinerary. I always recommend to everyone to buy ready-made tours with ready-made well-developed routes. Where can you go on a YACHT CHARTER PUNTA CANA? Yes, anywhere! Given that the Dominican Republic is surrounded by water on all sides, you have a multiple choice of destination. You can go along the island or to the nearest islands, which are several here. Or you can make a stop in one of the deserted lagoons with clear emerald water and fully enjoy the beauty of this paradise.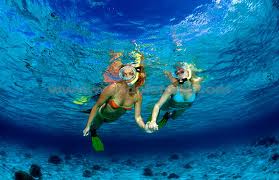 PUNTA CANA EXCURSIONS - SNORKELING IN DOMINICAN REPUBLIC
SNORKELING IN DOMINICAN REPUBLIC is one of the most popular activities on the island. And this is not surprising, because the underworld has always attracted people. But in order for you to have good SNORKELING IN DOMINICAN REPUBLIC experience, you need to approach the issue of finding a provider with full responsibility. I say this because I met many tourists who were disappointed by SNORKELING IN DOMINICAN REPUBLIC, and all this because they did not know in advance in which zone the excursion would take place. As we all know, the best SNORKELING IN DOMINICAN REPUBLIC is snorkeling near the riffs, there is the largest number of different fish. More snorkeling tips you can look up here.
PUNTA CANA EXCURSIONS - CATAMARAN TOURS PUNTA CANA
CATAMARAN TOURS PUNTA CANA are also very popular in the Dominican Republic. Most often, these are fun trips to the islands or along the coastline in a big nice company. Often, local staff shows local dances such as Bachata or Salsa, it is a pleasure to watch them. It happens that while traveling on a catamaran you can even learn to dance these dances. Almost all excursions on a catamaran suggest a stop in natural pools where you can swim and freshen up
possibly sunbathe and eat. It all depends on the tour provider that you choose and on the type of excursion also. To find offers of CATAMARAN TOURS PUNTA CANA not difficult at all. Just do a small google search with different versions of the words " CATAMARAN TOURS PUNTA CANA " and Done! you can see all of them and i will advise you to go throw minimum 4 first pages and don't forget to read the reviews
PUNTA CANA EXCURSIONS- PUNTA CANA DOLPHIN EXPLORER
PUNTA CANA DOLPHIN EXPLORER one of the most famous parks in Punta Cana, Dominican Republic. In this park, PUNTA CANA DOLPHIN EXPLORER you can see seals, stingrays, sharks, and of course a whole dolphin show. You can not only watch dolphins but with them, you can also swim and swim together. You will be asked to take a memorable photo where one of the drifted dolphins will kiss you. A very interesting and colorful show, an unforgettable experience and excellent entertainment for the whole family, especially for children in the PUNTA CANA DOLPHIN EXPLORER. They will surely be delighted!
Most frequent questions and answers
Snorkeling in Punta Cana is a type of activity when people on the boat go to the reef zone and do mini dive with masks and flippers to see the underwater world.
Catamaran tour in Punta Cana is a group excursion. Usually, it is not far from the coastline. Most often you will have entertainment over there.