FISHING IN PUNTA CANA
SANTA ELENA FISHING CHARTERs
Looking for the perfect getaway?
You are in the right place!
FISHING IN PUNTA CANA - BEST DECISION!
All types of high-quality boat trips.
Deep-sea fishing trips for all levels of anglers.
Relax trips for companies of friends and families with small kids.
Snorkeling and BBQ on the boat - all you ever dream about are possible with us!
Dear visitors welcome to PUNTA CANA! Fishing in Punta Cana is one of the most exciting activities especially with the team of Santa Elena Fishing Charters!
Professional anglers, those who just like to try themselves in fishing or who want to chill on the boat, all of you are in the right place!!!
As you all may know the Dominican Republic is an insanely beautiful island and a perfect place for deep-sea fishing. In crystal clear blue waters of Atlantic Ocean such species as Blue and White Marlin, Wahoo, Sailfish, Mahi-Mahi, and many, many more, waiting for anglers.
This island truly should be called Fishing Paradise.
PUNTA CANA FISHING CHARTERS is much more than just a fishing charter, it is a whole adventure story, an unforgettable experience that you will remember for many years.
After taking a fishing trip with Santa Elena Charters you will have not only a catch, which you dreamed about but also vivid memories with cool bright photos.
FISHING IN PUNTA CANA- Our Team
The captain and the first mate take their work very seriously. Their main goal is to make all of the Fishing Charter successful. The captain is one of the local guys who know the water areas of Punta Cana very well. Also, he knows all the secret spots of the greatest concentrations of fish.
The first mate speaks several languages and every time he does his best so that our guests receive the best service and are satisfied with every fishing trip.
If you are not a professional fisherman and this is your first or second experience of deep-sea fishing, the first mate will explain to you how to use fishing rods and how properly reel fish out of the water. His main goal is to turn your fishing trip into an unforgettable adventure about which you will have vivid memories.
For fishing trips as well as for the party boat trips we use our boat, Santa Elena. It is a 42-foot long. The boat made by Mainship company in the USA. We keep our boat clean and well maintained. 
With perfect equipment for deep-sea fishing trips such as professional fishing rods, reels, and tackle. The maximum capacity for the fishing trip will be 7 people. For party boat trips we take up to 10 people.
As a result, the boat is in excellent condition and has all the nice amenities for your perfect getaway.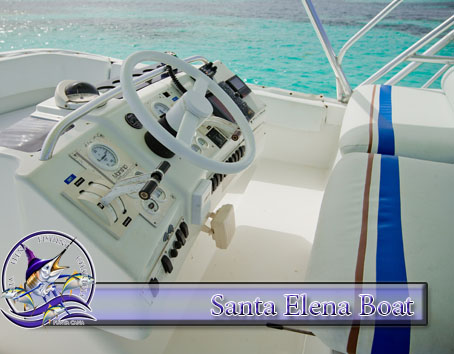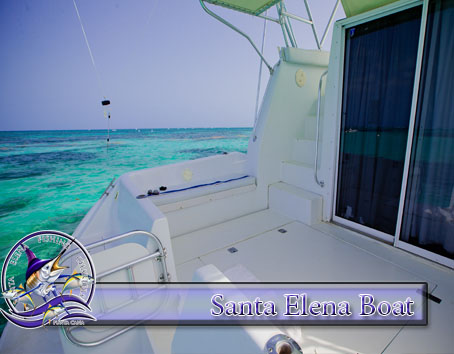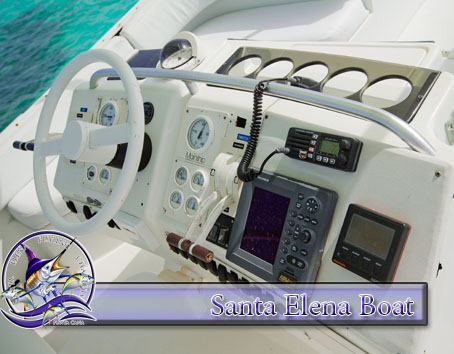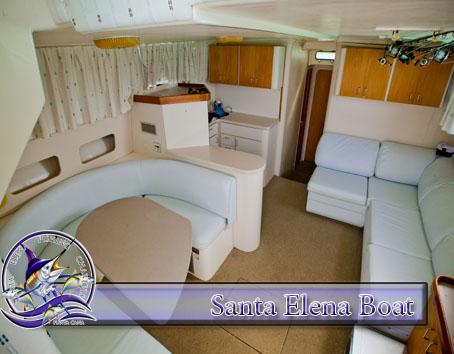 Anastasia Pontoon Boat is the perfect solution for a wonderful comfortable light rest on the water. Pontoon boat is equipped with a grill and a slide for diving into the water.
The capacity of the pontoon boats up to 8 people. It is a perfect solution for celebrating events and parties, as well as it is perfectly fit for the Carribean getaway for families with young children.

BEST DAY OF RELAXING on the BOAT
What vacay on Island can be without the trip on the boat? We offer your attention to two different routes which we are doing on different boats. One of the routs includes a special stop for snorkeling. Also, both routs contain many extra (free and paid) options by request.
Since our main goal is satisfied customers. To achieve our goal, we invented several excursions for different levels of anglers (from beginners to the professionals) as well as for the ladies and families with small kids and teens.
Also only we are managing fishing and relax trips (2 in 1) where you are able to experience deep sea fishing and after taking a swim in the quiet lagoon opposite the white sand beach.
YOUR DREAM VACATION ACTIVITIES ARE HERE
FISHING IN PUNTA CANA REPORTs