Tips for trips to Punta Cana
Tips for trips to Punta Cana in this page, I will try to answer all questions that I meet most often in forums on the Dominican Republic. I hope the information will be useful to you. If you have any interesting questions feel free to write them.
Tips for trips to Punta Cana
is it customary to leave tips?
Tips culture is certainly developed in the Dominican Republic. All local staff expects a tip for their work. But it remains on your choice and desire.
In what currency and approximately how much better to tip?-tips 4 trips to punta cana
The preferred currency, of course, is US dollar. Well, the tip levels are surely different from $ 1 to $ 100 or even more, depending on the service that you are receiving. For example, for a transfer it is customary to pay from 5 $ -10 $ for cleaning a room from 1 $ -5 $ for your favorite fishing 50 $ -100 $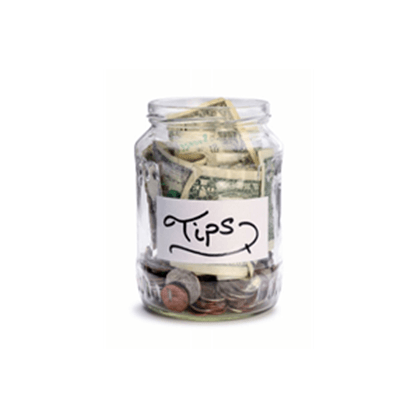 What months are best to visit the Dominican Republic?
The Dominican Republic is a unique place with an ideal climate. Weather conditions throughout the year are good to visit. In winter – cool at night. In summer it can be stuffy
Is it safe in the Dominican Republic?-tips for trips to punta cana
With recent events on this topic, there are many discussions on the Internet. Our opinion to go to a vocation in the Dominican Republic is safe if you follow the "rules of the country" or just the rules of normal human behavior. For example:
1. Firstly do not go outside the hotel in expensive gold jewelry
2. Secondly do not go to drunk spots at night to hang out
3. Thirdly not buy or use drugs
4. Fourthly do not try to pick up a girl/boyfriend for the night from local
and so on
Is there a rainy season in the Dominican Republic?
There is no rainy season in the Dominican Republic, but in the autumn months, it rains more often during the day. The plus is that it rains here quickly 5-20 minutes
What months are the most algae in Dominсana?
There are algae in the Dominican Republic throughout the year, but sometimes there are many of them. From my personal observations, it is always the summer months of June, July, and August. But you will never guess all years are different.
Are there many mosquitos in the Dinamican Republic?
Yes, there are mosquitoes in the Dominican republic but fumigation is carried out on the territory of all hotels. Sometimes it is not very good in connection with this, I advise you to take mosquito aerosols with you
What to do in the evening outside the hotel?

Usually, in the evening everyone stays at the hotel because there are all kinds of entertainment over there. But if you still decided to explore the country and see the life of local people, then in Punta Cana (Bavaro) there are 2 main places where people gather to relax and have a drink. Cortecito and Eldorado. To get there you can take any taxi.
If I travel with children, which hotel would you recommend for me?
I will recommend you such hotels as Iberostar Hard Rock Barcelo Melia and also for those who love silence, Cap Cana hotels.
What excursions are worth visiting?
The visiting card and the main tour of the Dominican Republic is the island of Saona. If this is your first visit to the island, then, of course, I recommend you go there. The second but no less interesting sea excursion is fishing in the ocean. As well as ground excursions (bug tours and visits to historic sites of the Columbian era)
What water is worth drinking in the Dominican Republic?
In the Dominican Republic, bottled water is sold everywhere, and all visitors and locals alike use bottled water. For the preparation of cocktails in restaurants and hotels also use bottled water. Do not drink tap water.
What does trolling fishing mean?
This is fishing with a constantly moving motorboat. Posting of bait is carried in the upper layer of water. This type of fishing is used for big fish.
Who is doing the fishing?
The first mate is responsible for all points of the fishing. Client reels out fish when it's on the hook.
What kind of fish is most often caught?
In our water area, there are Mahi-Mahi, barracuda, wahoo, mackerel, and marlin white and blue. O! Forgot the sailfish! It's a winter type of fish
How often people get seasick during deep-sea fishing?
According to my personal observation, every 5th person gets seasick. It is associated with the vestibular apparatus of a person. To avoid motion seasickness, it is best to take pills. They are harmless but still read the instructions before using.
How do I know if I have seasickness?
No way to know that if it's the first time for you. In this regard, we recommend everyone to take pills for motion seasickness. Tablets may not be used by those who used to do: Sea sports Horseback Riding Parachuting
How can you test yourself for seasickness?
Take a mirror and look at your self into your eyes constantly. At this time, begin to swing the mirror from top to bottom. Do not take your eyes off. If after 2 minutes your head starts spinning, then you most likely have seasickness. Test not always right.
What kind of fish possible to target during deep-sea fishing in Punta Cana?
To know for sure please take a look at our fishing calendar, but I can tell that such species like Mahi-Mahi, Wahoo, Barracuda, Kingfish you can target over in Punta Cana pretty much all year round.
Is any type of fish we have to realize during a fishing charter in Punta Cana?
Yes, we have to realize Blue and White Marlins as well as Sailfish all other types of fish we can keep.
What type of breakfast before fishing is definitely should not eat!
On the day of fishing, it is best to refrain from a fat breakfast. Eggs bacon sausages are best exchanged for muesli fruit or another light breakfast option.